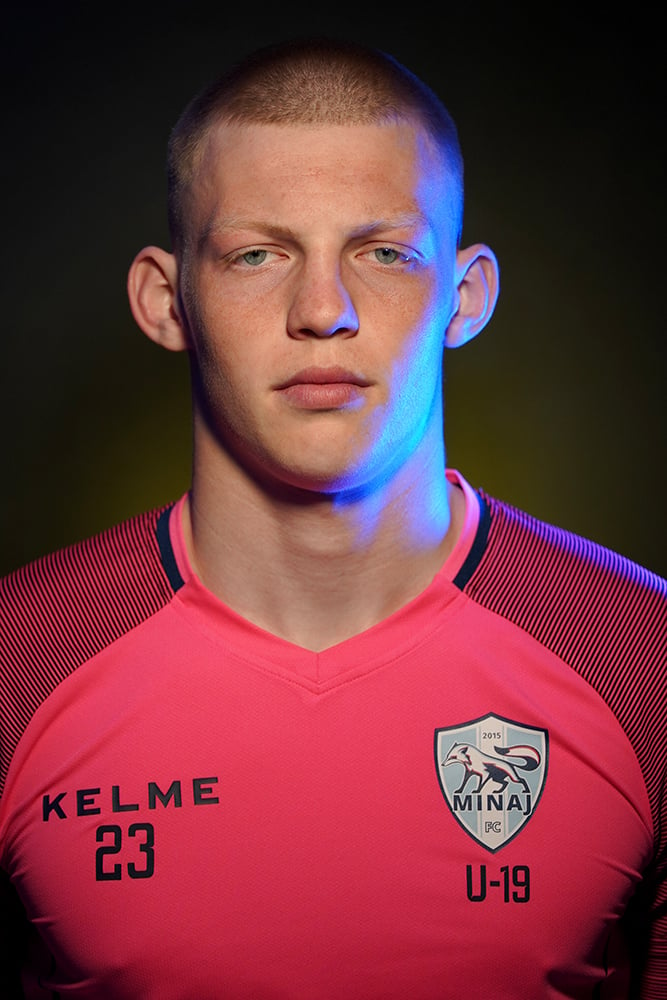 Yurii Ozymok
FC Minaj U-19
About
Yurii was born in the city of Sredne, and his dream in ten years is to become a professional football (soccer) player.
Yurii has been a part of FC Minaj for two years. He currently plays a central defender but can also play center forward. He thinks there are an equal amount of serious and funny players on the team.
A few of his favorite things include the following: eating oatmeal and scrambled eggs for breakfast, loves action and comedy movies, the Thor character, the soccer player Virgil Van Dijk (because of the way he plays on the pitch), and the PSG and Manchester City soccer teams.
Yurii lives with his parents, Oksana (mother) and Yevhen (father), and older brother, Yevhen.
Support Yurii
In response about his perspective of the Ukraine war and visiting the United States, Yurii stated:
"War has a very strong effect on people psychologically and externally. My life has changed because you always live with the feeling that you are in danger wherever you are. [In the U.S.], I want to play well in all matches, help with volunteer work and have a good time with the team."