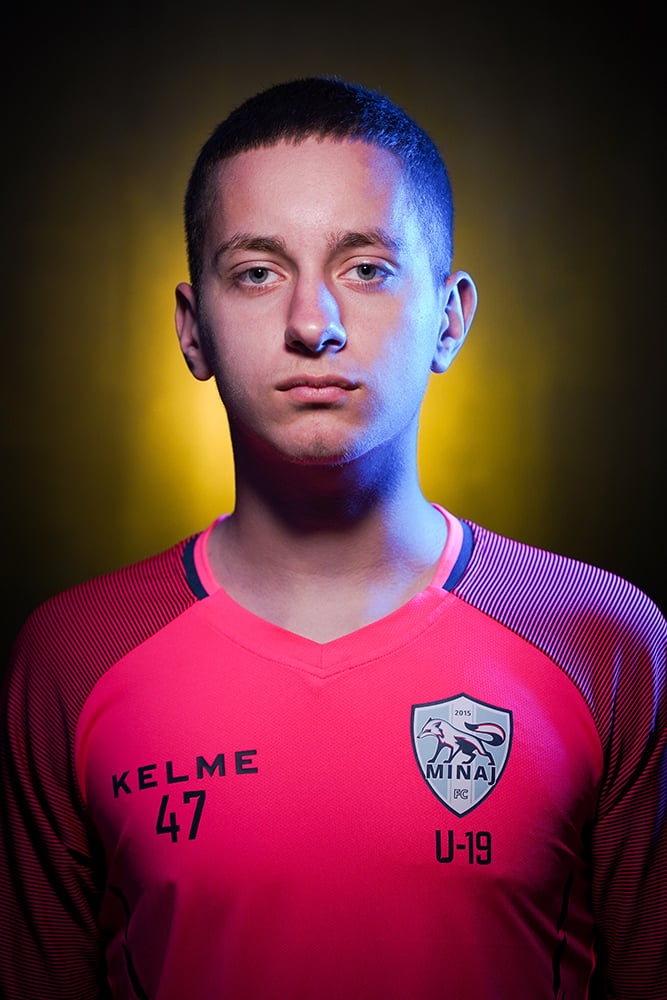 Vitalii Shtefaniuk
FC Minaj U-19
About
Vitalii was born in the village of Dilove, and his dream in ten years is to play professional football (soccer).
Vitalii has been a part of FC Minaj for two years. He currently plays the defender position but can also play as a midfielder. He think Andriy Ketsuk and Nazar Popovych are the most serious players on the team, and Oleksandr Postemskyi is the funniest.
A few of his favorite things include the following: scrambled eggs or oatmeal for breakfast, the "Spy Next Door" movie, the Spiderman superhero, the soccer player Cristiano Ronaldo, and the Real Madrid soccer team.
Vitalii currently lives with his parents, Olga and Valery, and has an older sister.
Support Vitalii
In response to his perspective of the Ukraine war and coming to the U.S., Vitalii stated:
"The war affected my attitude towards the people around me, and I began to appreciate more the time that we usually spend on things we don't need. [In the U.S.], I want to have a good time with the team and win the tournament."