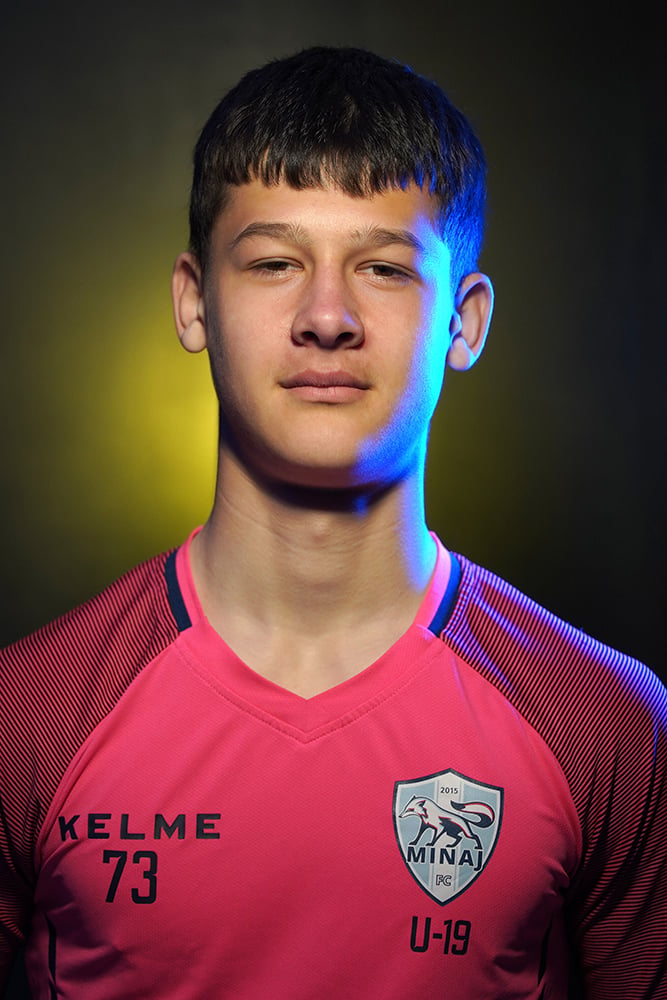 Vasyl Tsyhak
FC Minaj U-19
About
Vasyl was born in the village of Velikiy Berezny, and his dream in ten years is to become a professional football (soccer) player in addition to developing in other areas.
Vasyl has been a part of FC Minaj for several years. He currently plays a right defender but can also play in midfield, right forward or central defender. He thinks Andrii Ketsuk, Ivan Vovkunovych and several other players are the most serious on the team.
A few of his favorite things include the following: eating scrambled eggs or some kind of porridge for breakfast, the movie "Avatar," the soccer player Kevin De Breyne, and the Manchester City soccer team.
Vasyl lives with his parents, Antonina (mother) and Vasyl (father), and he also has an older sister, Anna.