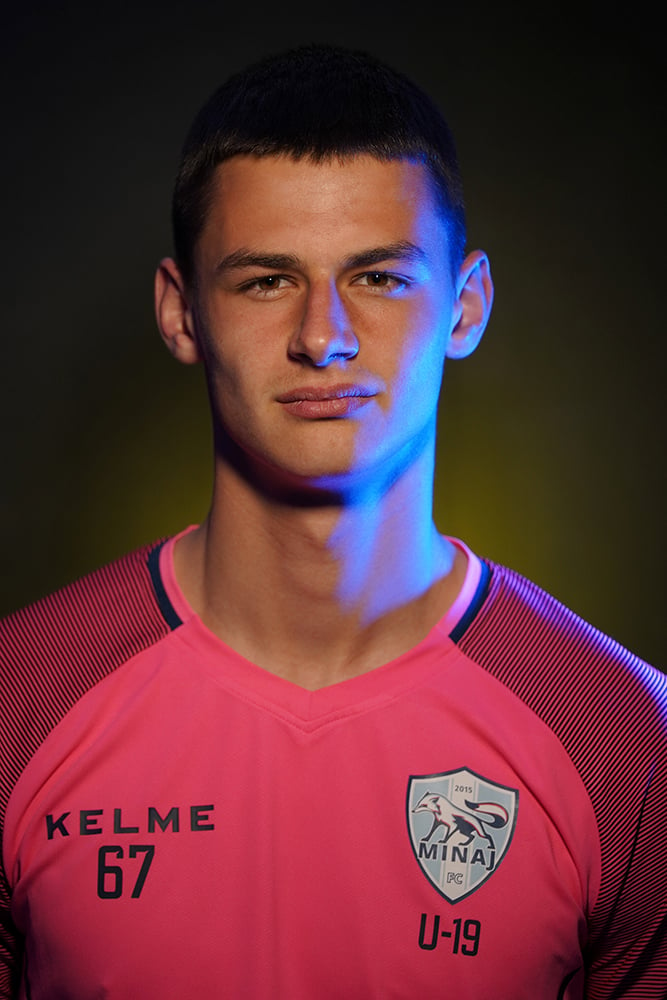 Valentyn Tsybyk
FC Minaj U-19
About
Valentyn was born in the village of Malyy Bereznyy, and his dream in ten years is to continuing doing what he loves: playing football (soccer), developing in other areas and spending time with loved ones.
Valentyn has been a part of FC Minaj for three years, and he currently plays central defender position. Although he believes that Ivan Vovkunovich is the most serious player, Valentyn mentions that there are a lot of fun players on the team.
A few of his favorite things include the following: granola and scrambled eggs in the morning, horror or action movies, the Spiderman superhero, the soccer player Sergio Ramos (because of his defensive game), and the Manchester City and PSG soccer teams.
Valentyn's dad, Yuriy, is an operator and his mom is a housewife. He has a little brother, Yura, that also likes to play football (soccer).