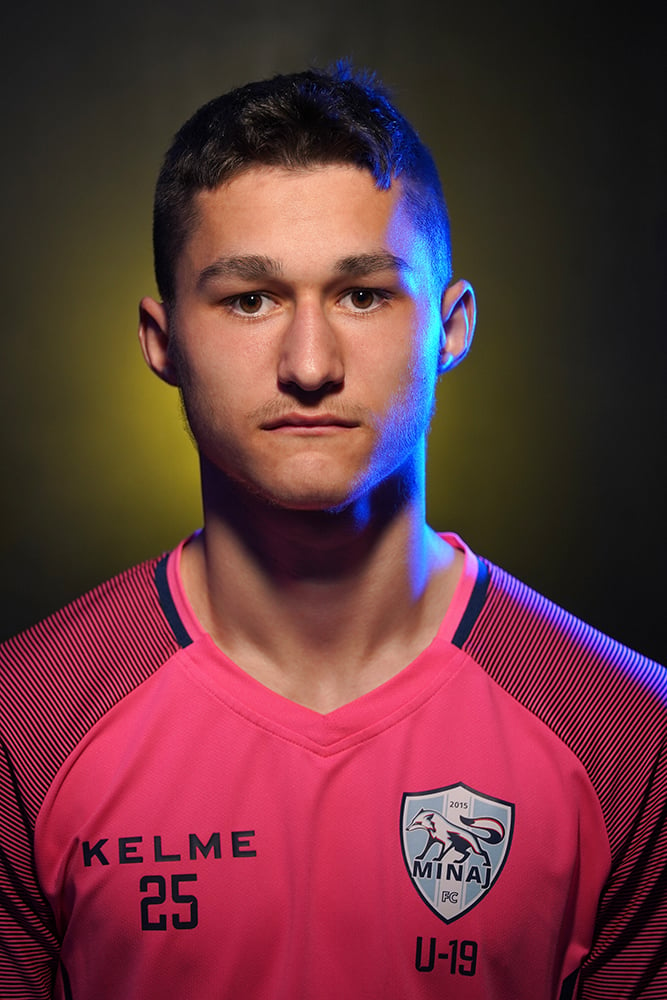 Nazar Popovych
FC Minaj U-19
About
Nazar was born in Uzhhorod, and his dream in ten years is to be at the top of the football era and playing in the Champions League.
Nazar has been a part of FC Minaj for a few years. He currently plays right striker position and can also play left attacker and central attacker. Nazar mentioned that Ivan Vovkunovich is the most serious, and that Yurii Kahanets is the funniest on the team.
A few of his favorite things include the following: porridge on water and black tea for breakfast, the "Bad Boys" movie, and soccer player Cristiano Ronaldo.
He currently lives with his parents and his younger brother.
Support Nazar
In response about his perspective of the Ukraine war and visiting the United States, Nazar stated:
"I don't want to answer this question on the war because my parents isolate me from this topic. [However], I like the [USA] country. I like the people, and I like the families in which I got to meet and talk with. They are incredible people."