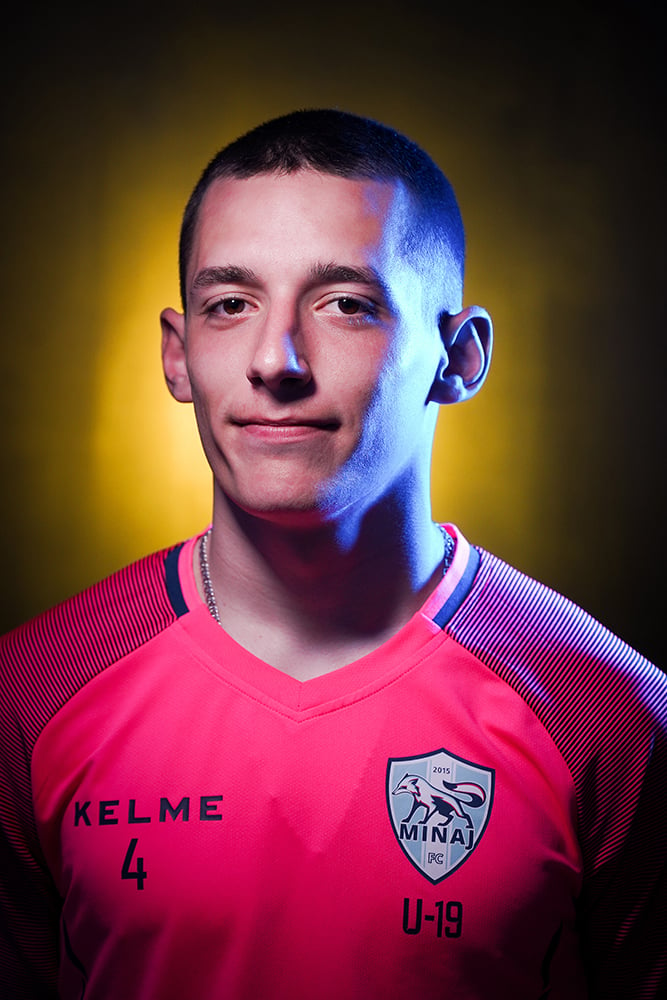 Ivan Vovkunovych
FC Minaj U-19
About
Ivan was born in the village of Minaj, and his dream in ten years is to play professional football (soccer).
Ivan has been a part of FC Minaj for five years. He currently plays left defender position and aspires to play striker and midfielder. Although Ivan mentioned that he and a few other players are the most serious, he was definite that Gaymur Maksym is the funniest on the team.
A few of his favorite things include the following: oatmeal and fruit for breakfast, the Spider Man movie (also his favorite superhero), soccer player Sergio Ramos (because of his game), and the Real Madrid soccer team.
He currently lives with his parents, Svitlana and Pavlo, his younger sister, Maria, and their two dogs.